YCT is able to offer a range of additional services to your school that is tailored to fit your needs and the way that you work. Could your staff benefit from training and support to develop their skills when supporting children and young people? YCT can provide a range of training options to suit your needs and the issues that are a concern for you where you are – for example:
Basic counselling and listening skills

Subject specific training on areas such as attachment theory

Managing anger
Group work with children and young people can be very effective in both its outcomes and in terms of cost – YCT has a great deal of experience at providing group services. Groups can be delivered by one or more of our therapeutic counselling staff or by our music and/or drama therapist? Please contact us with your requirements and we will work with you to develop a solution.
We can also provide counselling support for your staff as part of your overall health and well-being of staff approach.

Please contact YCT if you have any other questions or requirements and to discuss service costs.
Our team of therapeutic staff have a great deal of experience of not only working in the school environment but also with the range and complexity of issues that surround young lives.
YCT only recruits staff who are fully trained and who are also accredited with their appropriate professional body – in most cases this will be the British Association of Counselling and Psychotherapy (BACP). This ensures that all of the schools we work with can be confident about the quality of the work we undertake with their young people. Many agencies offer services that are delivered by unqualified staff, but at YCT our main emphasis is on quality – as a charity our founding ethos was to support and serve our communities and the young people who come to us for support, it is essential that only the best quality service is provided. That founding ethos is still central to the way that YCT operates and by providing the best trained and experienced staff we are confident in the high standard of interventions that we provide.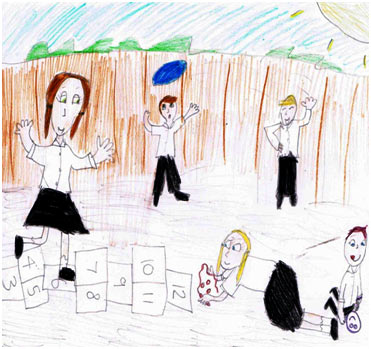 YCT would like to thank Abigail, Jaime, Jeff, Sandor
and the children of Milwards School in Harlow for their lovely pictures