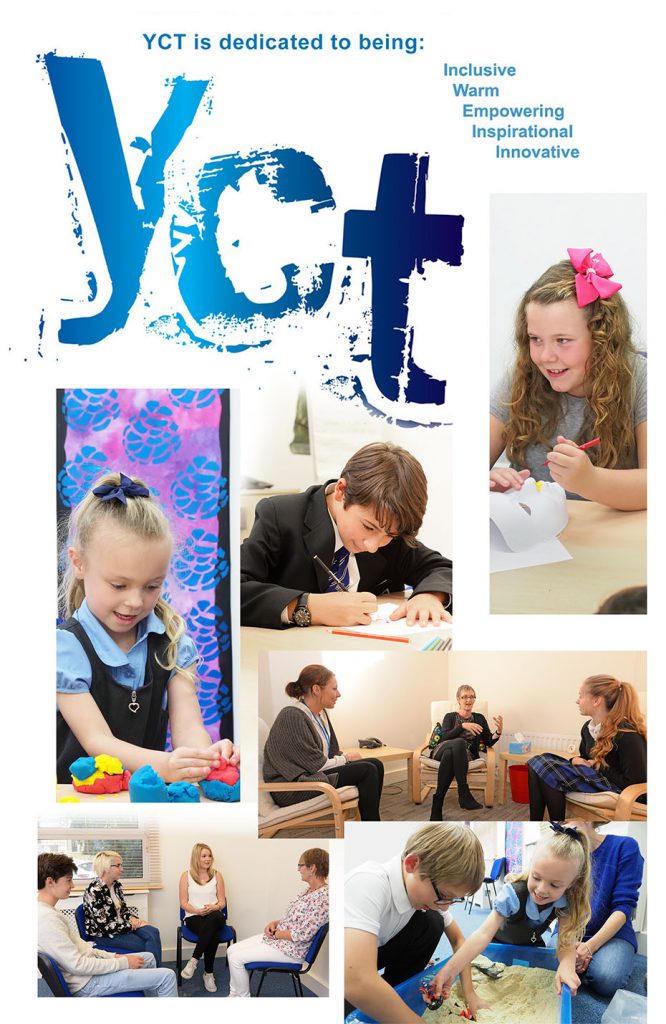 Who we are…
YCT is a counselling and therapeutic support charity. We specialise in supporting children and young people aged 5 – 25 years, their families and the professionals who work with them.
YCT started out in 1988 serving the immediate local community around Harlow, Essex, however we have grown considerably, working from community venues and schools, academies, colleges, alternative education provisions and specialist schools across Essex, Hertfordshire and Greater London.
The overall aim of YCT is to support children, young people and their families through challenging times so that they can feel hopeful about their futures.
YCT is able to offer support for an endless range of often very complex issues, and does this through a variety of services. These include one to one counselling, play therapy, anxiety groups, creative art groups and support for young people and their families who have been assessed for or received an ASD diagnosis.
YCT are able to provide anxiety group work in schools either via small groups of students or groups of teachers or parents. 
YCT also offers counselling, supervision and consultancy, for professionals.
YCT regularly works in partnership with a range of other agencies to develop new services, such as the KYSS (Keep YourSelf Safe) project, Jades Pathway, Safer Places, Young Carers, PACT, Essex Child and Family Wellbeing Service and many more. 
YCT is a member of British Association of Counselling and Psychotherapy (BACP), meaning we work to strict quality and ethical frameworks. All our therapists are highly experienced and qualified