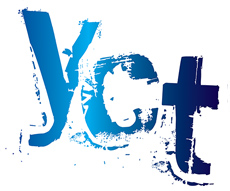 Therapeutic Counselling at YCT
Counselling is an opportunity to talk to someone in confidence about anything that could be worrying you. This could be about a whole range of issues and at YCT we don't think there is an issue to big or too small.
Check out our film below called 'What is Counselling?'
Our trained and experienced counsellors are friendly and welcoming and won't make judgements about you or your problems.
Counselling takes place through an appointment of around 50 minutes with the same counsellor every week, who will listen to you and help you explore how you are feeling. You decide if you would like counselling and how long you would like counselling for. This can be up to 8-12 weeks for young people aged 11-25 and 20 weeks for children 10 and under.
We offer counselling in schools and other education settings. In primary schools, this is usually play therapy or 'thera-play'. In secondary schools, we mainly deliver 'talking therapies', with a YCT therapist listening to you and helping you to find your own answers to problems. 
We provide talking therapy counselling from a number of community venues too in West Essex and North and East Hertfordshire. We work with 5 – 25 years in Harlow , and 11 – 19 years old in locations across East and North Hertfordshire.
YCT offers counselling, supervision and consultancy. Please contact us to discuss any requirements.
Things you may want to know….
YCT is a person-centred organisation meaning the therapist is not the expert and will not tell you what to do or what is wrong with you. Instead they will listen, non-judgmentally and empathetically, to what you want to talk about, and help you decide what you'd like to do.
YCT works in line with our Equality and Diversity policy at all times. All of YCTs services will be provided in accordance with our commitment to equal opportunities.
All the venues YCT works from are wheelchair accessible. If a client requires any further accessibility support (including a translator) YCT will endeavour to provide that service/resource or make a referral to an appropriate agency.