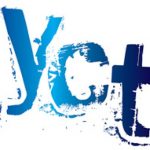 New Family Support launching April 1st 2022
We are really pleased to announce that from 1st April YCT, on behalf of West Essex CCG, will be providing parenting support for families living in West Essex. This support will be delivered to small group of parents and led by a YCT therapist/group facilitator.
The Circle of security Groups is free for parents and delivered via 6 online sessions. The group is user-friendly and non-judgmental. The aim is to help families learn about and respond to the emotional needs of their children.
We recognise the challenges parents face when trying to manage difficult emotions their children are experiencing and this has been made harder following the events of recent times. While we continue to provide one to one counselling support for young people aged 5-25 in West Essex and 11-19 in Hertfordshire, we believe families around the children need their own support.
Making a referral to the group is really simple via our online form and we accept referrals from parents or professionals. If you want to discuss the group or have questions about a potential referral please call YCT on 01279 414090 or Email: admin@yctsupport.com
You can find more information about the groups here