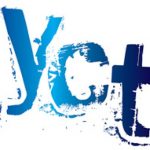 Introducing the Circle Of Security Parenting Programme: A Six Week group programme for parents of children and young people.
Would you like to:
learn to confidently approach difficult conversations with your children
help your children to express what is going on for them and manage their intense emotions
understand what is driving your children's challenging behaviour and how you can help them to be more in control of their behaviour choices
manage your triggers and come back to feeling patient and calm
The Circle Of Security Parenting Programme helps you to create a secure base from which children and young people can explore, develop independence and feel supported with life's challenges. 
Introduction
YCT are now able to provide Circle of Security© Groups for parents and carers of children and young people living in West Essex.
What is the Circle of Security©?
Circle of security Groups are led by a YCT therapist who has been specifically trained to deliver Circle of Security Groups. Each group is delivered via 6 online sessions and is user-friendly and non-judgmental. The aim is to help families learn about and respond to the emotional needs of their children.
The COS is an evidence- based application of Attachment Theory. The group structure is flexible and can be adapted to work for different groups. University research has confirmed that securely attached children exhibit increased empathy, greater self-esteem, better relationships with parents and peers, enhanced school readiness and have an increased capacity to handle emotions more effectively. COS takes the volumes of research on attachment theory and puts it in language that we can all understand.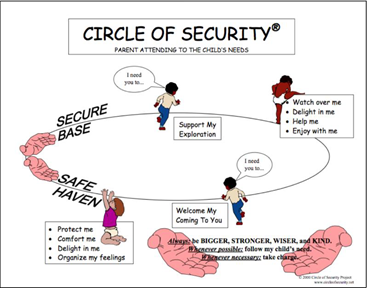 Who would benefit from this?
We believe any parents or caregivers of children would enjoy the opportunity to tune in to the emotional needs of their children. This course is free and open to families registered with a GP in West Essex (Harlow, Uttlesford or Epping Forest)
How can I refer?
Please use our online referral form which can be found at www.yctsupport.com/refer
Course and Contact Details
Our courses run throughout the year and each course lasts 6 weeks. Each week of the course will be accessible via zoom and facilitated by one of our practitioners. Each session will begin with a weekly check-in to talk about your week, your observations, reflections, wins and challenges and then move on to studying the course material.
Each session covers an essential piece of the information about developing secure relationships.  The content is delivered in a highly interactive and relatable way through videos, graphics and plenty of time for reflection and discussions that will help you to implement your insights into your day-to-day parenting.
Before you start the group sessions you will receive a course workbook that highlights the key points covered in each session and helps you to stay focused on the current step. You will then have the information to read whenever you need it.
The goal is to provide accessible language that gives parents and caregivers awareness and understanding of the non- conscious, problematic responses they sometimes have to their children's needs. Simply put: The COS approach provides parent and caregivers with the skills to understand their children's behaviour, and the skills to understand and regulate their own cognitive, affective, and behavioural responses to their children.