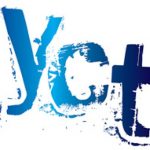 YCT SEEKS A VOLUNTEER CLERK TO THE BOARD!
Based in Harlow, Essex, YCT is a successful charity delivering counselling and associated therapies to children, young people and families in Essex, Hertfordshire and North London.
The Board of Management of YCT require a volunteer Clerk to the Board to assist with their Board meetings which take place approx every 6-8 weeks from 6:30pm – 9:30pm in Harlow (currently being conducted via online video).
Main duties include the preparation and distribution via email of the agenda and supporting documents, taking minutes and where appropriate taking part in the recruitment and selection of candidates for YCT posts.
Should you have an interest in informally discussing the role further please contact- Andrew Linton:  Alinton@blueyonder.co.uk  or Neil Frost:   Neil_frost@blueyonder.co.uk
If you feel that this voluntary role would suit you, we'd be pleased to hear from you. Please write or email us giving us some information about yourself to admin@yctsupport.com