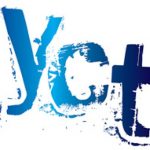 YCT Quiz Night Thursday 19th August
Would you, your friends, family or work colleagues like a fun night out in aid of an amazing local charity?
We have opportunities for teams of up to 6, to compete in the inaugural YCT QUIZ – a fun 'quiz night' event to be held at the Harlow Rugby Club, Howard Way, Latton Bush.  The event will take place on Thursday 19th August, at 7.30pm for an 8pm quiz start. 

The last 18 months have seen referrals to YCT more than double from pre-pandemic levels and it feels like our services have never been more needed.  

Other local agencies and organisations frequently tell us that YCT is an "essential" service and the YCT Quiz is the perfect opportunity to get involved and raise money so that we can continue to provide amazing services for young people needing support during these more-difficult-than-usual times. 


In September, a team of cyclists will be completing a 'Coast to Coast' cycle challenge to raise funds for YCT.  All money raised at the Quiz will be put alongside their fundraising efforts to be used directly for the provision of frontline services.  
Please buy tickets to the event (£5 per person) and enter a team, using this link:  https://www.eventbrite.co.uk/e/yct-quiz-night-tickets-165747058915