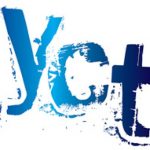 YCT are hiring a Clinical Coordinator
Please contact us to get a recruitment pack and application form. Applications will not be considered without a completed application form.
Clinical Coordinator
This role is critical to the smooth running of the entire service, playing a key role, alongside our existing Clinical Coordinators, in ensuring both the children and young people who need to access to our services and the therapists who provide our services have a straightforward experience.
The Clinical Coordinators manage referrals, conduct assessments, and allocate clients while also working closely with the clinical team to monitor safeguarding and group work. In addition this role supports all of our therapists who are delivering services in primary and secondary schools alongside being a main contact for relevant staff within the schools we work with.
We are looking for someone who is organised and can keep track of multiple sources of confidential information. You'll thrive working in a busy environment and be able to demonstrate the ability to work autonomously – going that extra mile to make the difference. It is important that you are self- motivated, able to work on your own initiative and speak up when you need help. Experience of working with people in a therapeutic environment is also key to this role.
Any questions, or if you want to have an informal chat about the role, or YCT in general or simply to find out more about what working at YCT is like then check our website for more details.
Salary £31,514.00
Location Based at YCT House Harlow, with work across the region (currently Essex, Hertfordshire, and
East London)
Hours of work Full time 37.5 hours per week. Flexible working arrangements will be considered.
Schedule Monday to Friday
Ability to commute/relocate HARLOW: reliably commute or plan to relocate before starting work (required)
The closing date for applications for the role is 5pm on Tuesday 17th October 2023

Contact us on admin@yctsupport.com