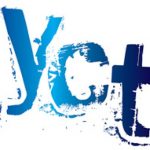 We are hiring a Senior Counsellor
We are appointing to the post of Senior Counsellor. Working To support an established counselling team, whilst maintaining a strong clinical focus and counselling case load. This is a mixed clinical and operational role substantially delivering direct face to face work with clients along with supporting the delivery of an exceptional quality, charitable
service which meets performance targets against quality and satisfaction measures.
Alongside the delivery of face to face therapeutic work to YCT's clients, the role will assist with safeguarding, client well-being and impact measurement practices. The role will provide support and expertise to the therapeutic team as they deliver services to both schools and community-based clients. All work is delivered within the BACP ethical framework, to meet the needs of the organisation's varied beneficiaries.
For further details of the role please see the Job description and Person Specification. Please see the button at the bottrom for an application form. CV applications alone will not be processed; an application form must be completed. Please feel free to contact us with any queries.
Closing date: 2nd February 2022
Tel: 01279 414090
Email: admin@yctsupport.com