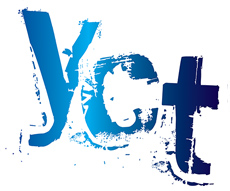 Over the years YCT's impact has been significantly enhanced by some amazing and generous people who have been prepared to come along as volunteers to contribute to our work.

In return for their contribution, we believe we help our volunteers develop new or existing skills, learn, have fun and feel rewarded, whatever their reason for becoming involved.

If you have some time to spare please consider coming along and helping us. Volunteering probably works best if you can give us a regular amount of your time (one day per week, for example). But if you have a finite block of time then we can potentially find something for you to do.

This list is not exclusive, but we would particularly welcome volunteers who could perform the following roles:
Office admin duties
Fundraising and grant applications
Caretaking, building maintenance, redecoration and DIY jobs
Publicity and media contact work
Resource and leaflet production
Anything else you can do that we might benefit from!
We interview all volunteers before inviting them to join us. The nature of some of our work means that in some cases we need to run DBS checks (though having previous convictions would not necessarily rule you out of joining us).  
For an informal discussion about what we do or how your skills may fit in with us, please contact Janice Wilson on 01279 414090 or admin@yctsupport.com
Charity Registration Number 298984
Company Registration Number 02235097