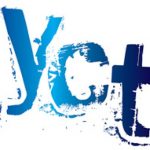 The Coast to Coast Challenge is complete
Over September 9th and 10th the amazing members of Team YCT were finally able to take part in their 'Coast to Coast Challenge' which saw them cycling around 150 miles from Whitehaven to South Shields.
 All of us at YCT would like to thank every single member of the team for investing their time and effort into this challenge.
Over the last 18 months YCT have seen referrals double and thanks to the funds raised by the team we will be able to continue to provide much needed services in the local community.
Nick Phipps who was part of the challenge had this to say:
'Thank you to everyone who has supported us since we launched Velo YCT, both with fundraising and the event itself.
Thank you to the businesses who helped us smash our fundraising target, in particular Cooper Moss Rutland, Cortida, Marshall Double Glazing, Hairlusion, Movewells Removals & Storage and Staff Partners Mental Health.
 We've now raised almost £14,500 (almost £16,500 with gift aid) with more coming in all the time.
Thank you to Chapeau for putting on an incredible, well organised event – it wouldn't have been possible without the support of this fantastic team. Thank you to YCT for the support throughout.
And on a personal note, from me to the amazing Boshanks Cycle Club – thank you for all the hard work in fundraising and training, I couldn't have asked for a better team!'
All of at YCT echo Nick's message of thanks to everyone who has played their part in the challenge.
It isn't too late to donate to the team and if you wish to do so you can visit; https://uk.virginmoneygiving.com/team/boshankscycleclub